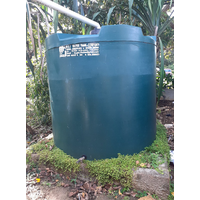 Our rainwater cisterns have been installed, across the Vava'u island group, at locations that specifically support the elderly and individuals with disabilities.
This latest investment is part of a broader effort to increase access to clean drinking water to the most vulnerable communities. To date, we have funded the procurement, transportation, and installation of more than 60+ rainwater cisterns across every island group in Tonga.
These efforts would not be possible without the Civil Society Forum of Tonga, who have been our partners for the last two years and who manage the logistics and installation of each cistern. Likewise, our impact is directly tied to the generous donations of our supporters from around the globe. Thank you for believing in our mission and for supporting Tonga!
We couldn't ask for a better community!
---