Education Projects
School Scholarship Program:
Although it is free for students to attend public schools in Tonga, parents still need to provide school fees for materials and exams, which often they cannot afford. To help needy families overcome this financial burden, Friends of Tonga awards scholarships to the neediest students with their annual school fees. 
At the beginning of each fiscal year, Friends of Tonga awards scholarships to the neediest students with their annual school, uniform, and book fees. The application was shared through social media, Peace Corps and the Ministry of Education. Once the application period ends, FOT's board of directors reviews and selects applications and awards scholarships based on need and merit.  
The scholarship is transferred to the Friends of Tonga Local Program Manager who will personally pay the associated fees to assure that all donations are appropriately handled. FOT will receive receipt of payment which will be posted in our annual financial report to ensure transparency and fidelity.  
Thanks to your generous donations we were able to award 13 scholarships in 2020.  To learn more about the 2020 scholarship recipients or to support their continued education, please click here. 
The 2020 Friends of Tonga Scholarship is now closed.  To view the 2020 application, eligibility requirements, and instructions click here.
---
Tonga and United States Pen Pal Program:
To promote better understanding of other cultures, Friends of Tonga connects Tongan schools to schools in the U.S. Students will write letters back and forth to share information about their culture and lifestyle.
So far, Friends of Tonga is exchanging letters with three US Schools in Maryland and Colorado, and Tongan schools in Fahefa, Kolonga,  Mu'a and the Tongan side school. Tongan and American students have been enjoying exchanging letters and learning about the cultures in the other countries. 
FOT plans to expand this program to more Tongan and American (or International) elementary schools.  We are currently looking for 2 Tongan Elementary classes, 1 Tongan Middle School, and one American Kindergarten If you are interesting in participating in this project please contact us! If you are interested in learning more, check out our Pen Pal Resource Page. If you are interested in supporting this project by donating towards postage, please click  here.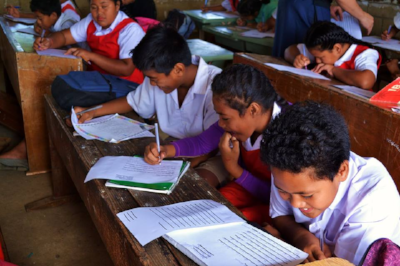 ---
Friends of Tonga is working to support projects that have been impacted by Cyclone Gita.
The Kindergarten in Ta'anga, 'Eua is one of the only locations on the island where parents can send their children for kindergarten. On February 3rd, Cyclone Gita, a category 5 cyclone (category 4 hurricane) hit the Kingdom of Tonga and destroyed much of its infrastructure, including the building the Ta'anga was using for the kindergarten class.  Although the community is working to rebuild a hall for the community, the kindergarten is currently using a donated UNICEF tent. The cyclone also destroyed all of the school supplies that the teacher and community had purchased for the class.

We are hoping that with your donation, Friends of Tonga will be able create a specialized kindergarten building. The teacher's goal is to create a kindergarten where her students feel comfortable and safe. With building for these students to learn in, this teacher will be providing her students with the foundation they need to succeed in primary school and in the future and with your help, Friends of Tonga is excited to support this mission. 
To support this project, please click here.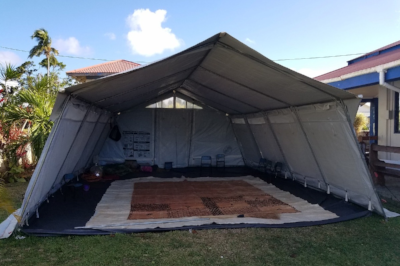 Educational resources, especially books, are limited in Tonga.  This is due to many factors: it is inordinately expensive to send them, the climate is inhospitable (limited climate control and very humid), and dissemination to the right people who would use and care for is difficult.  This contributes to a major gap in Education delivery. Although English is the second language in Tonga, English language books are limited, and often students do not hear stories read by fluent English speakers.
 
To meet this need, Friends of Tonga is creating a resource bank of videos in which English speakers record themselves reading stories. With these videos, Tongan teachers or parents can have at their fingertips a variety of read alouds to provide their students or children. It is our goal that these videos will promote a stronger love of reading in Tonga and improve students' English reading and comprehension skills.

Each video will be accompanied by materials that teachers can use in their classrooms that provide English practice in vocabulary development, reading comprehension and writing skills. 
You can access our Video Library here. If you are interested in becoming a part of this project, you can access our Read Aloud Guide here. 
Alumni Projects
The Tongan Time-Capsule Project
This purpose of this initiative is to capture the memories and stories of anyone who has spent time in Tonga or has been impacted by Tonga in some capacity. We hope to create a library of media content from the FoT community.  Please click here to access the "Time-Capsule."
Environmental Projects
Check back later for environmental projects!