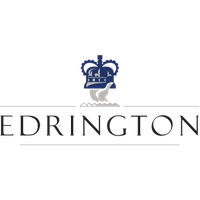 Dear Friends of Tonga Community,
As you know, Covid-19 has complicated our relief efforts. Specifically, with communities and schools on lockdown, our efforts have been slowed as Tonga grappled with vaccinating the public and getting a handle on community spread. Despite these added challenges, we have continued to cultivate partnerships, fund programming, and explore future projects and initiatives.
We are pleased to share that the Civil Society Forum of Tonga has distributed the second round of vegetables and seeds to 23 villages on the main island of Tongatapu. These seeds and vegetables were distributed to women-led groups to support both food security and encourage commerce among women. The photos below show the CSFT supporting the communities of 'Ahau, Kolovai, and Fahefa with this programming. We are proud to have helped financially underwrite this program as Tonga moves into the recovery stage of disaster relief.
We are also honored and humbled to share that Edrington, the international spirit company, has donated $10,000 GBP ($13,000 USD) to Friends of Tonga to support our disaster relief efforts. Edrington is famously known for their Scotch and spirits like The Macallan and Highland Park. We are so thankful for their support and we look forward to continuing to partner with them as we support our partners on the ground. A big malo to them and their Giving Team for choosing and financially supporting our organization.
We will have additional press releases in the coming week to further share how you are making an impact on the most vulnerable communities in Tonga. We are so thankful for you being a part of our community!
Malo 'aupito
The Friends of Tonga Board
---