Bruce (Pulisi) Rowe: Tonga Peace Corps Volunteer (PCV) 1977-1979; Thailand PCV 1979-1981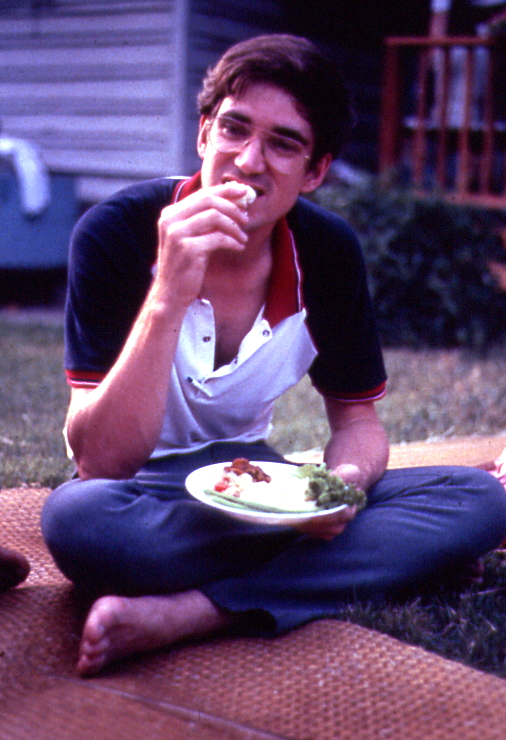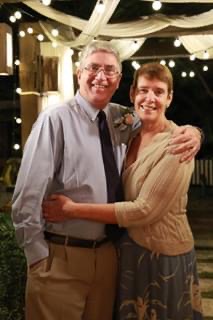 We are excited to introduce our monthly spotlight for July: Bruce (Pulisi) Rowe! Bruce served in Tonga from 1977-1979. After finishing Peace Corps in Tonga, he decided he wasn't ready to return home yet, and re-upped to serve in Thailand. Bruce initially decided to become a Peace Corps Volunteer, after college, which is when he "realized he didn't want to just go down the regular career path." He had the opportunity to talk to a Peace Corps recruiter, and the door to the Peace Corps opened for him.
Bruce remarked on some of the differences of being a volunteer in these two different places and how the language was especially challenging.  He remembers the difficulty of going from the Tongan language (which has only 17 characters), to Thai (which has 59 characters).  Adding even more difficulty to this language transition, was the learning of a new alphabet and trying to master a tonal language.
In Tonga, Bruce served at Toloa, a boys-boarding school. At Toloa, he taught math and science to grades 7-10. At that time, the school acted as its own community: it had its own dairy farm, supermarket, church, and the airport was only a mile away. He remembers fondly how he and some of the other Peace Corps Volunteers (there were 2 other volunteers at the same school) would stand at the end of the runway and watch the planes take off and land. 
One of Bruce's favorite memories of Tonga is during homestay. After arriving in Tonga, and finally getting checked into their dorms, he noticed a large group of kids playing in the grass, who were totally engaged in playing with a tin can.  He recounts, "From that moment, my whole paradigm of coming to Tonga to help Tongans find a better life changed in that moment.  I realized this group of children had more contentment (with a tin can) than I ever would have had with a closet full of toys." He realized he would try to teach his students what he could, but suspected he would learn a lot more from his students instead.  His suspicions turned out to be correct. 
He remembers the generosity of his Tongan family and how despite them having little, they gave so much to him. He remembers them buying Spaghettios for him, which they put on a plate and served cold, because they wanted him to have western food. "Tongans have the biggest hearts", he said fondly. 
Bruce had many other memories to share of his time in Tonga, including (which he laughingly recounts) how when his groups of volunteers moved to their placement sites, he decided to buy a bicycle, while his fellow volunteer decided to buy a horse, which they kept in the backyard! Most weekends they would go down to the beach on the horse and he remembers snorkelling over the beautiful coral reefs. He described it as "feeling like an alien being allowed to live in this particular fish bowl."
When Bruce moved to Thailand in 1979, he said he "came to faith," which gave him the realization that he had certain gifts to offer the world.  He has found immense joy and satisfaction using his gifts to help others. Reflecting on his coming to faith he states,  "The loneliness in Thailand caused me to reach for connection, and I was encouraged by another volunteer to read the Bible."  
After his two stints in the Peace Corps, Bruce returned home where he received a masters degree in engineering so that he could continue to help others and says how "it helps us discover our own identities when we find overlap with others."
When asked what advice he would give volunteers heading to Tonga, he offered up this advice: "I would encourage Peace Corps Volunteers to remember that it is not their job to fix Tonga.  Instead, try to have an impactful and positive cultural exchange; it is more important and impactful than the job you are doing. This experience is all about being who you are rather than what you do."  His biggest takeaway from his time in Tonga was that "life is all about relationships and you can find joy in a very simple life."  To offer proof of this assertion, he relayed how his sister came to visit him in Tonga.  At the time, she really liked to wear jewelry. By the time she left, she stopped wearing jewelry because she realized she didn't need it to be happy.  
Bruce has never returned to Tonga.  He has debated often about going back and taking his wife to see the place that impacted his life so much; however, he worries that the reality would not be as great as his memories.  He is currently living in Toledo, although he has spent most of his adult life in Thailand. He and his wife returned to Toledo to visit his children, and were quarantined when Covid-19 was labeled a pandemic.