Susan Greisen: Two-Time Peace Corps Volunteer & Author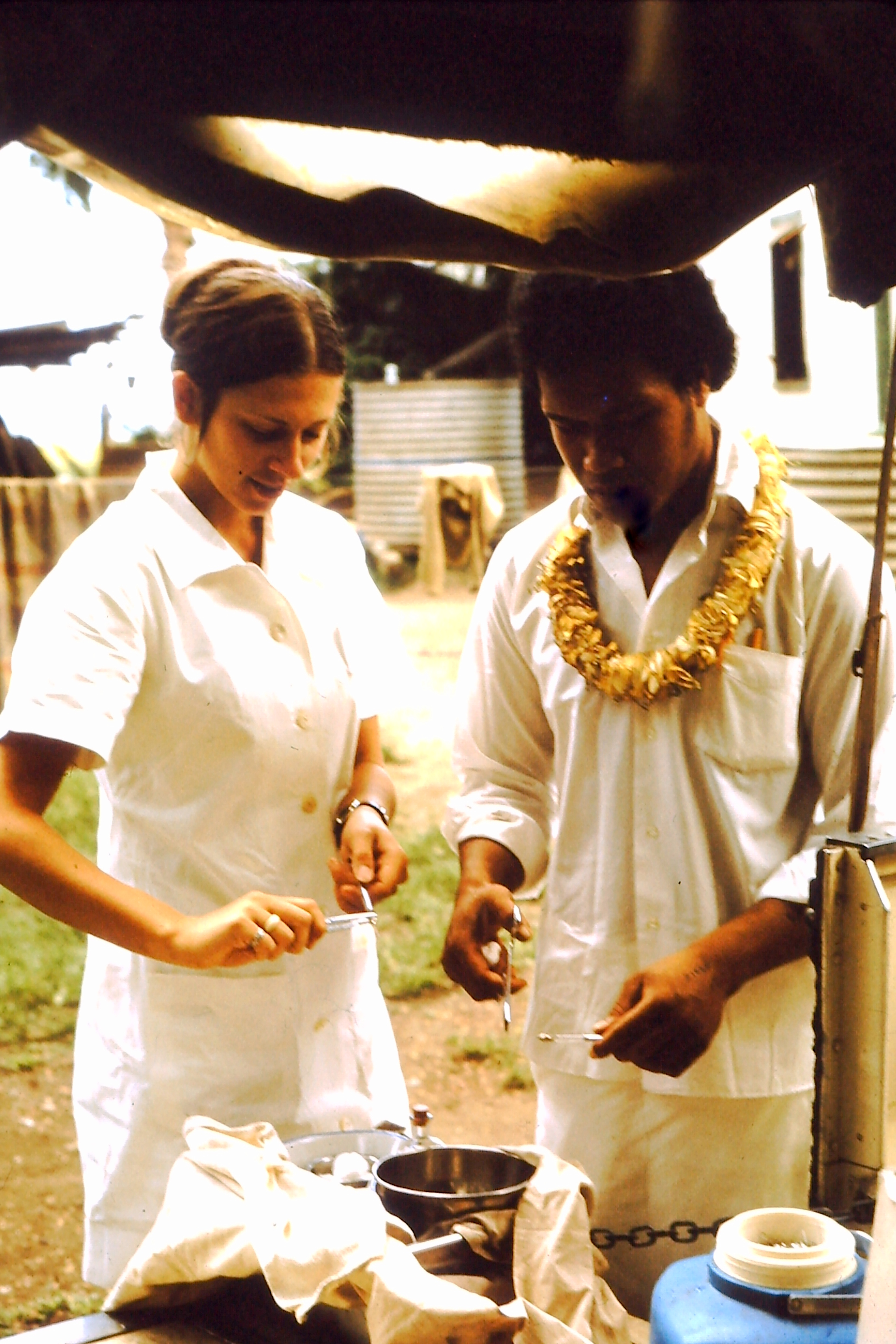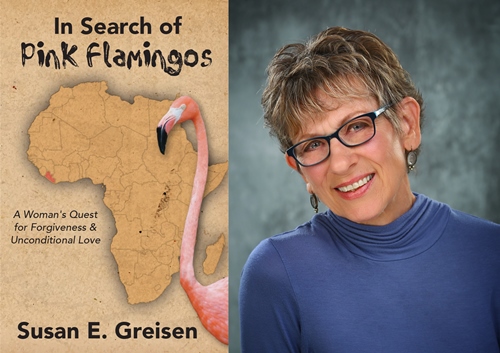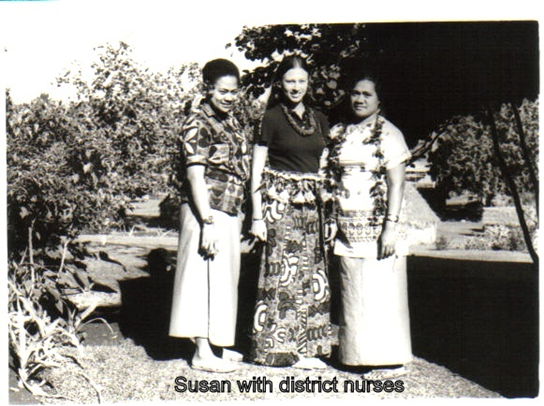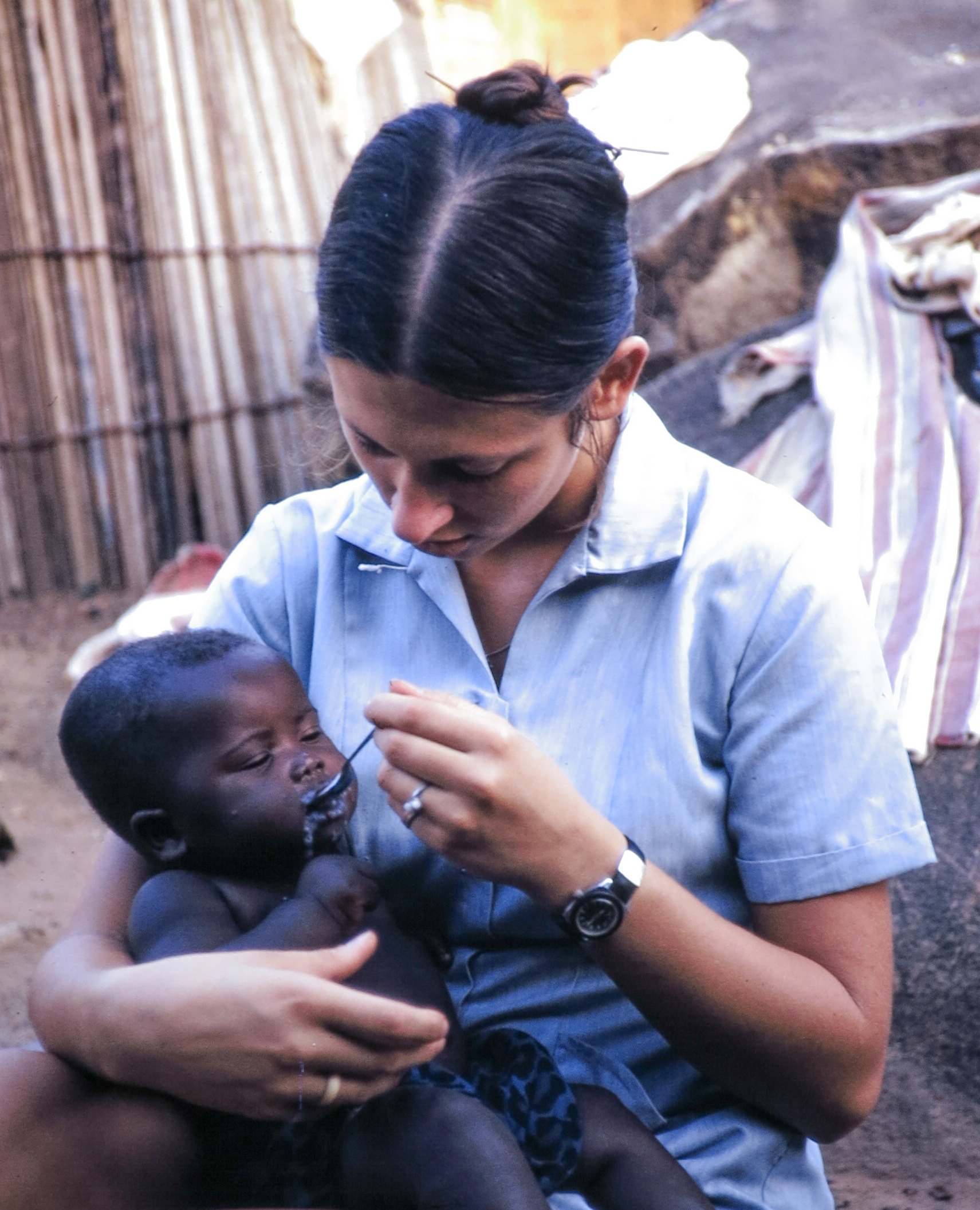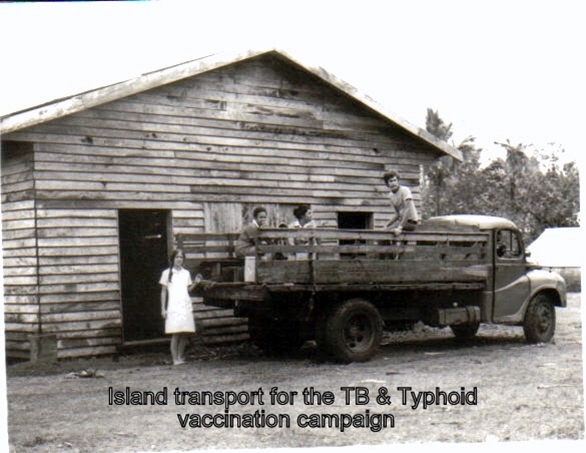 We are pleased to introduce our Monthly Spotlight for October: Susan Greisen!  
Susan hails from the heartland of America and grew up on a farm near Columbus, Nebraska.  She believes her decision to serve in the Peace Corps and to live a life of service was "a calling" that she heard at a very young age; various moments in her young life pushed her to pursue this calling.  Her earliest memory of one of these "pushes" came at 8 years old when she saw a print with pink flamingos; it was then that she made it a goal to leave farm country and search for pink flamingos in the wild!  When she was a junior in high school, she saw a commercial for the Peace Corps, which had the slogan "The Toughest Job You Will Ever Love!" She knew immediately that the Peace Corps was meant for her and made plans to enroll as soon as possible.  
This desire to serve and help underserved communities ultimately changed the way she viewed life and caused tension between her and her parents.  This tension further served as the impetus to double down and make her goal of becoming a PCV a reality and to begin to start living the life she desired.  She assiduously devoted herself to her education, became a licensed practical nurse, and applied to serve in Africa.  At the ripe age of 19 she was invited to serve in Liberia; she was the youngest in her training group.  She served her 25 months in the remote village of Zorgowee, Liberia from 1971-1972, as a health educator, before extending her service for another year, where she transferred to the Kingdom of Tonga and served from 1973-1974.  
Her decision to transfer to Tonga was based on her desire to apply her nursing skills and the opportunity to train nurses.  Susan believes that her extension in Tonga was "the culmination of her entire Peace Corps experience."  She ended up working for the infectious disease unit at Vaiola Hospital, under Dr. Tili Puloka, the country's infectious disease expert on Tuberculosis and Typhoid.  As a volunteer, she was responsible for implementing and training local nurses in a country-wide vaccination campaign.  She distinctly remembers how cooperative the Tongan government was to provide the needed transport, vaccines and staff.  Susan commented on how wonderful and easy-going the Tongans were, plus their willingness to learn and participate.  
Susan's two Peace Corps experiences indelibly shaped her; however, her time in Liberia and Tonga were very different.  When speaking about her time in Tonga, it was often in comparison to her time in Liberia.  This is best illustrated by the challenges she faced in each place.  In Liberia, she saw firsthand how limited resources, lack of education (15% literacy rate), and the lack of food security affect a population.  She recounted how difficult her placement in Liberia   was when villagers would pass away from malnutrition and preventable diseases.  Conversely, in Tonga, there was both food security (no one went to bed hungry) and the majority of Tongans had some level of education.  She remembers thinking that it was an actual blessing to have resources, in Tonga.  
Interestingly, her accommodations were the exact opposite.  In Liberia, she lived in a 3-bedroom house, had an outhouse, and had 2 separate beds, with no electricity or running water.  In Tonga, however, she lived in a thatched hut in Nuku'alofa, had a small gas primus stove, slept on the floor on a tapa mat, and had no refrigerator. However, in Tonga, she did have running water and electricity.  Moreover, the local pigs would frequently visit and knock down her thatched siding!  She calls her two services the "antithesis of each other."  
Despite her lackluster accommodations, she fondly remembers the warm welcoming of the Tongan people and how much they appreciated everything that Peace Corps had to offer.  The family component of Tongan society was very important to her, since she was estranged from her own parents.  Peace Corps Tonga operated differently from Peace Corps Liberia, where in Tonga, she was assigned a host family and had a "Tongan Mother and Father."  This was not something she had when she served in Liberia.  She states that, "My Tongan family was such a beautiful gift and really important."
She also vividly remembers the resilience of the Tongan people.  She laughingly tells a story how she was meant to administer vaccines on an island off of Tongatapu:  "We were in a small motorboat that should hold no more than 8-10 people; of course we had 14!  We were completely overloaded.  As we were making our way to the island, the current began to sweep us out to sea, which was rather concerning.  We eventually landed on some uninhabited island and immediately within 5 minutes of landing, without speaking, everyone on the boat went to work.  Within 30 minutes, we had a shelter, a fire, coconuts, and food!  It was absolutely incredible!  Eventually, the wind and tide calmed down and they were able to make it to our destination."
She encourages those going to Tonga for the first time to "put their expectations below zero, go with a clean slate (which is really hard), and try to understand what the culture is about.  You will grow 10 fold as a person."  
After finishing her time with the Peace Corps, Susan returned to the United States and earned her BSN at San Francisco State University.  She had a long and fulfilling career as a Registered Nurse (RN) and retired over 12 years ago.  Despite her retirement, she has stayed busy!  She still has retained her license in nursing and has been intimately involved with curriculum development and program management at a local community college.  She has recently completed and published her memoir: In Search of Pink Flamingos, which further tells the story of her Peace Corps services!  
Check her (and her work) out at https://susangreisen.com