Tu'amelie Mahe: Teacher, Ministry of Education Officer, Friends of Tonga Board Member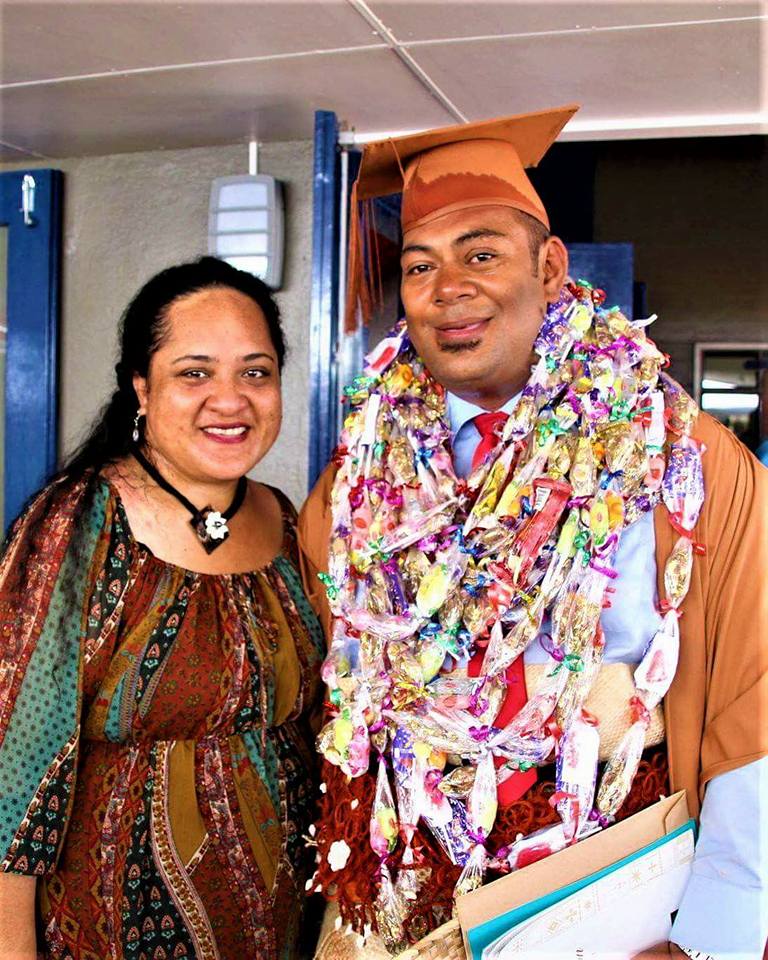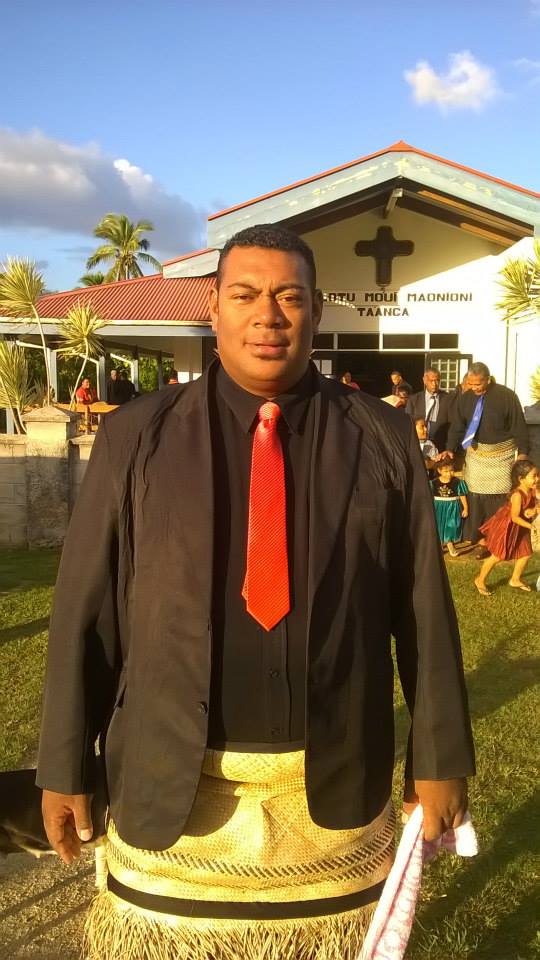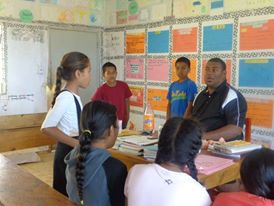 Tu'amelie Mahe is originally from the island of Vava'u, in the Kingdom of Tonga. He enjoys teaching, traveling, and watching movies. He started his primary education at Hunga Government Primary School from 1985 to 1991. He then continued on to Vava'u High School, in Neiafu, where he attended secondary school for five years before finishing up at Tonga College 'Atele, in Nuku'alofa. Tu'amelie entered the Tonga Institute of Education in 1997 and trained for three years to become a primary teacher.
Tu'a has taught all over the Kingdom: He served as a Primary school teacher from 2000 -2014;  a Senior Assistant Teacher Diplomate, in Niuafo'ou Island, at GPS 'Alele'uta, for 3 years; and then became the principal of GPS Tongamama'o for another three years. He was also a teacher at GPS Popua in Tongatapu but attached at the main office for 2 years at the Filing system Units.  He was then transferred to 'Eua where he worked at GPS Ta'anga and became the principal of the school for several years. 
With the help of Peace Corps Volunteer  Chiara Collette, Tu'a started studying for his Bachelors of Education in 2013 before traveling to Fiji on a New Zealand Aid scholarship for further studies at the University of the South Pacific. Tu'amelie graduated with a Bachelor's in Education in 2016. 
After studying, Tu'a became an Education Officer for school grants and asset management at the Ministry of Education and Training in Tonga, a position that he continues to serve. Although Tu'a has now been transferred to the office and works as an Education Officer, being a teacher in the classroom is what he is most proud of professionally
Tu'a is also a member of the board for Friends of Tonga. Tu'a works from Tonga as the Program Manager for Friends of Tonga by overseeing the Scholarship program, which entails outreach, transferring funds, and ensuring students are meeting their benchmarks.  He also promotes FoT to communities and schools, collects information on how FoT can best serve the people of Tonga, and provides guidance on how FoT can maximize its impact. Tu'a has been instrumental in getting FoT up and running!  
Tu'amelie's is fiercely proud of Tonga and  touts the fact that Tonga is the only Kingdom in the Pacific and that they were never colonized by any foreign country. 
Despite is unconditional love for his country, he has no illusions on the challenges facing Tonga and its people.  He believes that a major challenge that Tonga currently is the impact of climate change, which has increased the frequency and intensity of major weather events like tropical cyclones and heavy rain .  Substance abuse has also become a major concern, along with increasing rates of school dropout and unemployment.
 Tu'amelie says to overcome these challenges Tonga needs helping partners like Friends of Tonga to fund projects to help Tonga withstand the impacts of climate change.  These projects can include making drains to drain water from low-lying areas, during the heavy rain season. In addition, he believes the government needs to invite more foreign companies to come and invest in Tonga, so that they will employ the people of Tonga.   He also believes pushing the students to continue with their studies to the University level is another way it may help to overcome the current and future challenges facing Tonga.
Tu'amelie shared that he thinks it will be very helpful if Friends of Tonga continues their scholarship program to support students completing their studies, up through University.  He believes Tonga does not have the natural resources to help their economy but their best resource is their people. Therefore, there is a need to support the peoples' education and Tu'a thinks Friends of Tonga is helping meet that need.