Katy (Lina) Stohlman: Peace Corps Volunteer 2012-2014 & Friends of Tonga Founder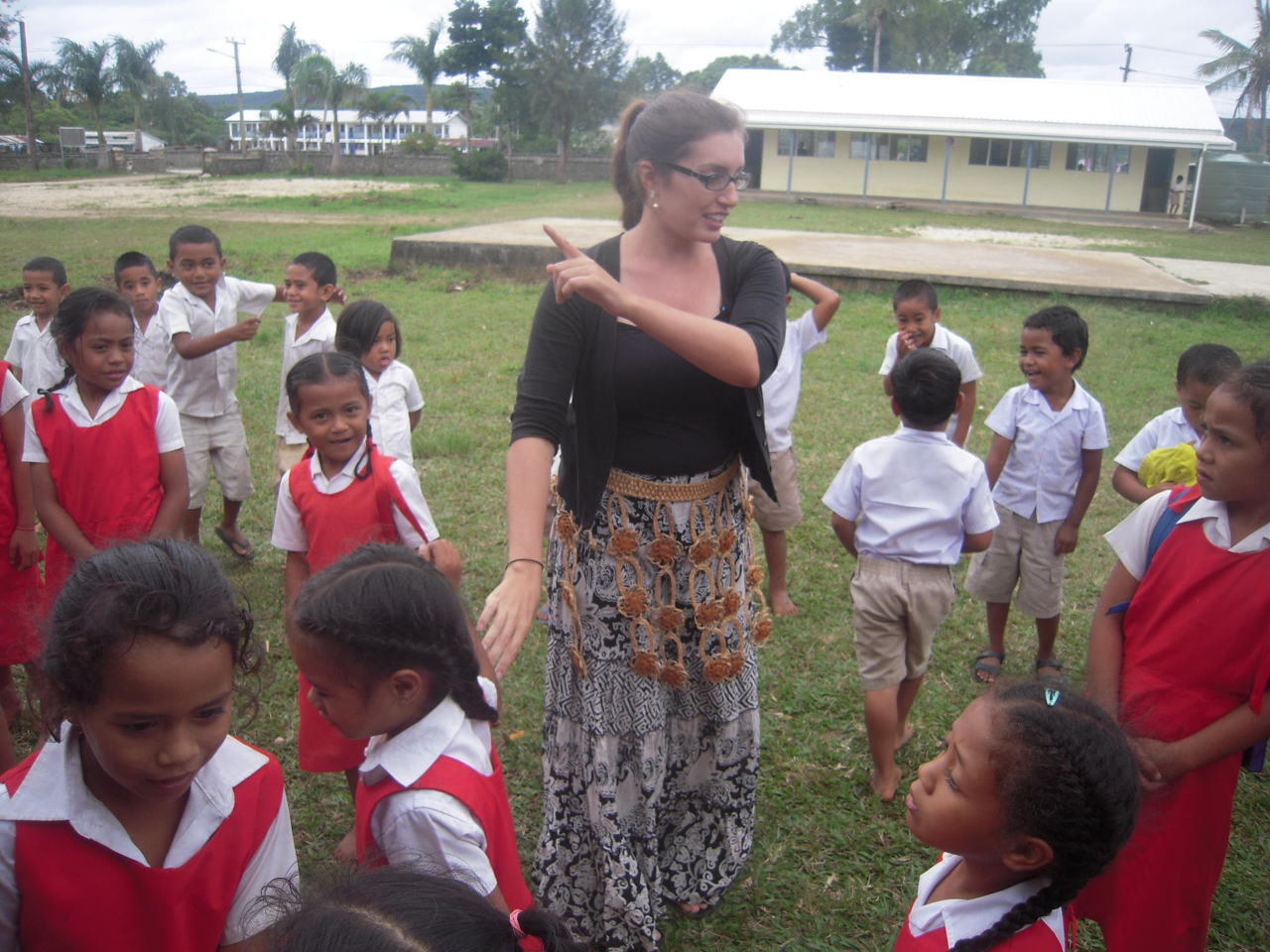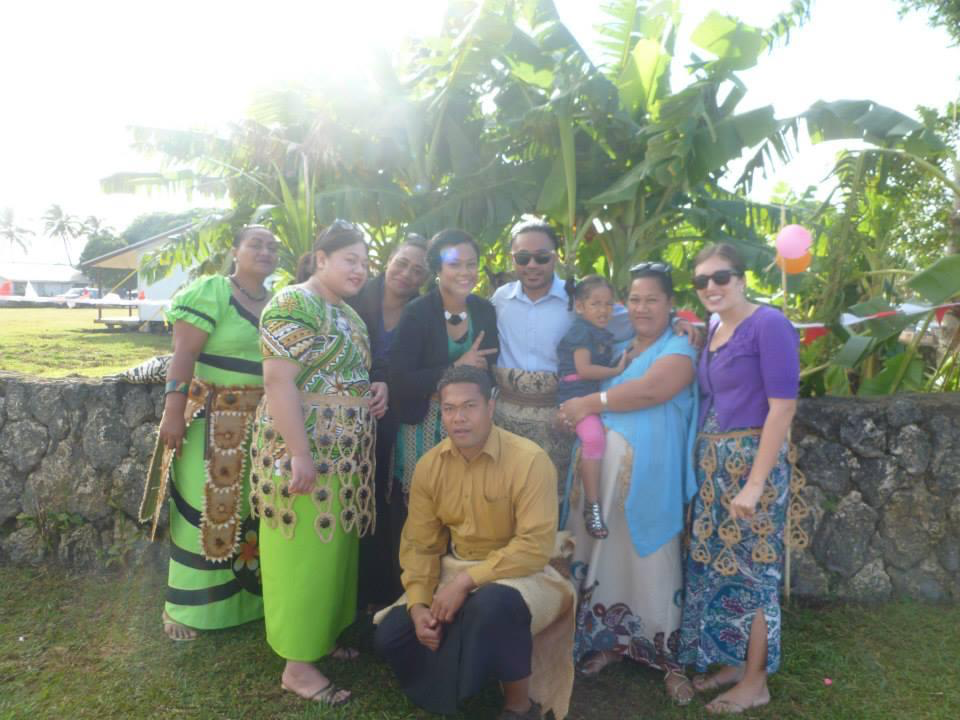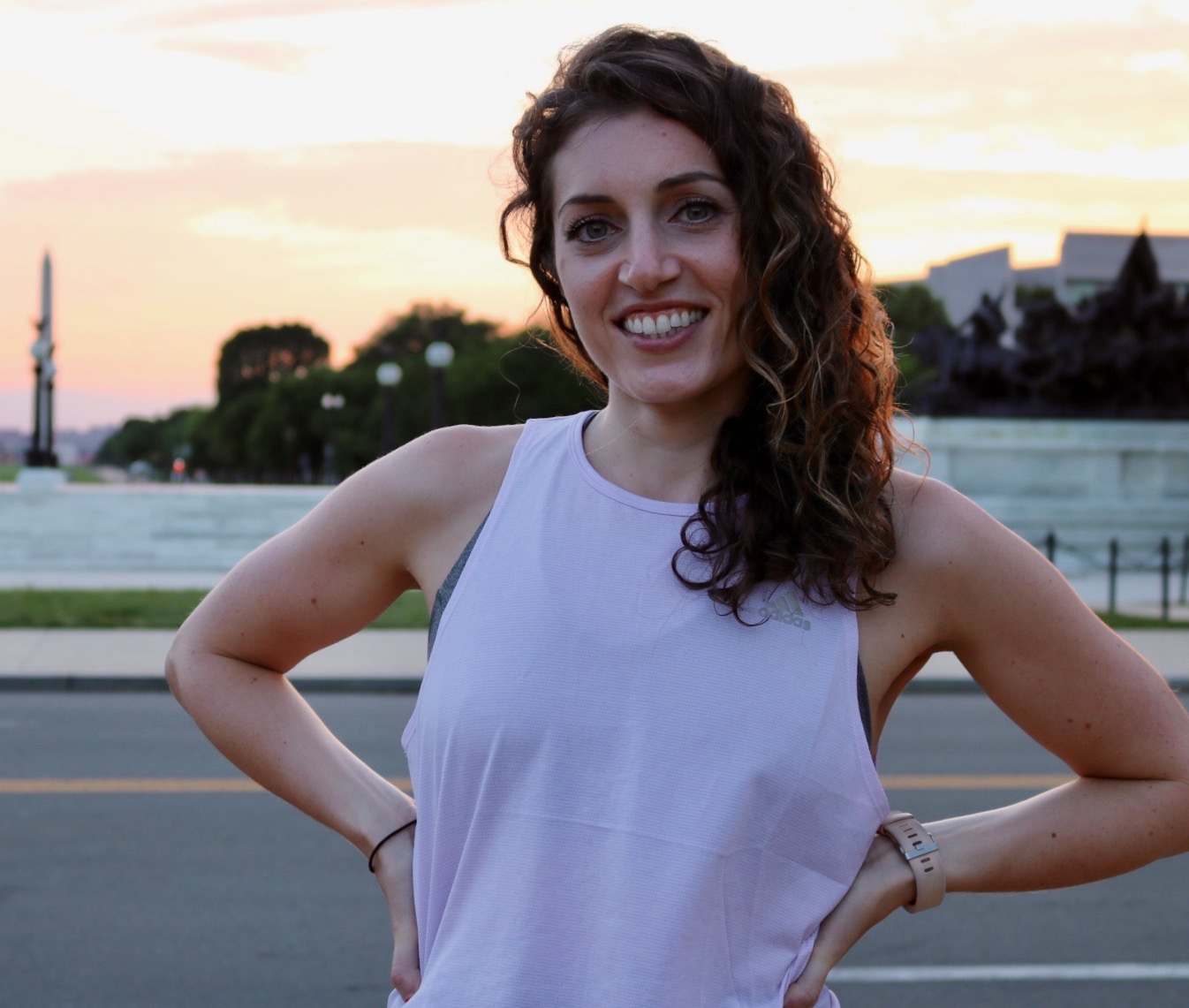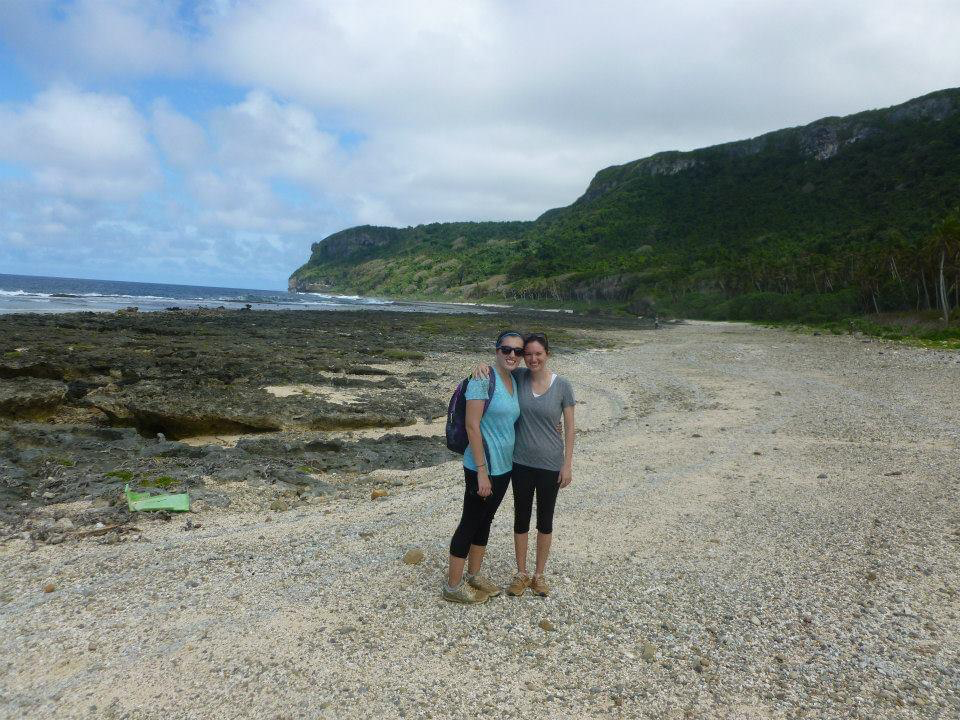 We are excited to announce our monthly spotlight for March!  Please meet FoT cofounder Katy Stohlman!  Katy (better known as Lina in Tonga) was a Peace Corps volunteer (PCV), in Tonga, from 2012-2014.
Katy first heard about the Peace Corps when she was in college and was really interested in the prospect of joining; however, due to her student loans, she didn't really consider it as a viable option until years later.  When she was ready to transition out of her post-college job, she really wanted to live overseas and began to think of the Peace Corps again.  Katy loves to research, and once she got the idea in her head, she started researching full-heartedly. Katy spoke to others who had done the Peace Corps, while devouring every blog and book she could get her hands on. The more she researched, the more the Peace Corps seemed to become a calling for her, so she decided to apply.  After a long application process, Katy received her invitation to serve in the Kingdom of Tonga! 
She arrived in Tonga, in 2012, and was very excited for the beginning of her Peace Corps experience and her adventure to begin!  She served in Group 77, as an English Language Facilitator, in the village of Ha'atu'a, on the island of 'Eua.  She was placed with a host family during her two years in 'Eua, something unusual for most volunteers in the country.  Like the other members of Group 77, she was working with a primary school (G.P.S. Ha'atu'a) to collaborate with Tongan teachers on English instruction.  Katy didn't have any teaching experience, besides some tutoring, so she was very nervous about being in the classroom.  She was grateful for the training received as a PCV, which helped her feel more prepared as an educator. 
When looking back on her time in Tonga, Katy remarked on how many great memories she had. She truly loved the island where she was placed. She was also grateful for her relationships with her host sisters, especially Sela, and the many times spent laughing and being silly together.  Their relationship grew stronger and closer the longer she was there and thinks of them fondly.  She also fondly remembers how close she became to her Tongan teacher counterparts. She reminisces on how they knew her favorite foods, lo'i ho'osi (horse meat in coconut milk) and mei fakapaku (fried breadfruit), and whenever someone had these dishes they would make sure to give it to Katy. She laughs remembering how they would use old student papers as plates for their meal and was grateful to feel like she was considered one of the teachers. 
She also affectionately remembers her relationships with her fellow PCV's, many of whom she is still close with. Most weekends were spent in Ta'anga with the only other volunteer on the island, Chiara Collette, where they spent time running, cooking, hiking and reading. She also loved when other volunteers would come visit 'Eua and they could show off the beautiful island. Often they would take other volunteers camping on the 'Eua cliffs or hiking to see the wild horses. She mentioned how the landscape in 'Eua is quite different compared to the other island groups; 'Eua has cooler temperatures and dramatic cliffs, while the other island groups are rimmed with lower lying beaches.
Despite the fond memories, her time in Tonga was not always easy.  She vividly remembers how she struggled with teaching and having anxiety that stuck with her until her second year, which is when she finally felt more comfortable in front of a classroom and had a stronger relationship with her other teachers. There was also a period when learning the language was a challenge and she felt she had hit a plateau, but she pushed through by using it as motivation to become more fluent. 
When asked what she remembers most about her time in Tonga, Katy says, "There is so much she remembers: all her favorite memories, the school, the teacher, the students, her host family, her fellow volunteers, and the beautiful island.  Also  the small things- the smells, the sounds, the things that became part of your every day when there, like the music and the singing." 
When asked what she would tell those visiting Tonga for the first time to experience, she encourages people to "get off the beaten path a bit.  Although Tonga is beautiful and there are a lot of touristy things to do I encourage tourists to try to learn about some of the culture: attend a church service, have a sunday umu with a Tongan family (one of my favorite meals when in Tonga), visit one of the villages, and listen to some stories. Be ready to meet some of the friendliest people you'll ever meet" she says, "oh, and swim with the whales!"
Katy noted some important customs that stood out to her from her experience: Tongans raise their eyebrows to say 'yes,' which was something she had read about before arriving in Tonga, but still took a while to get used to. She remembers looking at people and wondering why they weren't answering her question, only to realize they were raising their eyebrows. 
Another custom, which she thinks represents the Tongan culture, is the proverbial phrase "si'i feimolimoli'i", which means "if you have only a little, everyone takes a piece." This was one of the most important lessons she felt she learned in Tonga. She described seeing this manifest even among young Tongans, who would share their final cookie or bit of food, a stark contrast to other cultures. "In Tonga nothing is off limits to be borrowed," she says "and you could always feel like you could ask others for things- whether the sandwich in their hand or the shirt off their back, and they would give it to you". This message was so important to her, she even got the word feimolimoli'i tattooed on her foot, while a volunteer. 
What stood out the most to Katy, when looking back, was having to say goodbye. This time made her realize how much Tonga had impacted her, and she was really dreading it. She remembers counting down the experiences, like the last sunday at a particular church, the last kai pola at the school etc.  She felt a lot of pressure in wanting to get her goodbye right so that she was able to express to the community just how much they meant to her. She learned a Tongan speech (which she says she cried through-something she would never do in the states, but that was completely heartfelt at the time) and a traditional Tongan dance (tau'olunga) to do for the teachers. She says leaving Tonga was one of the hardest things she ever had to do.
She hasn't been back to Tonga yet and often thinks about what it would be like landing and seeing the palm trees and hearing those sounds and voices again. She can't wait to go back so she can visit her host family, village, friends, see the school where she taught and some of her prior students. When she feels homesick for Tonga she listens to different hymns from Tonga.
Katy is currently a Management Analyst in the Bureau of Health Workforce at HRSA, part of HHS. Before this position she worked at Peace Corps headquarters. She says the Peace Corps is really the whole reason she is where she is now and that it had a huge impact on the whole trajectory of her life. When she returned to the states she knew she wanted to work at PC headquarters. This is the reason she is still in the government today and living in DC, and the experience made her realize she likes working and living overseas and hopes that she's able to do so again in the future.
Katy was one of the founding members of Friends of Tonga and felt the drive to help start this organization because there was solid group of RPCVs from Tonga in the D.C. area.  When they saw there were other Friends Of groups, they figured, there should be a Friends of Tonga group too!