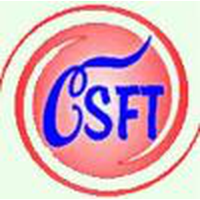 The introduction of Covid-19 and the subsequent lockdowns to control the spread of the virus have complicated the implementation of disaster relief services. Despite these challenges, our partners on the ground have continued to serve the most vulnerable communities impacted by the volcanic eruption. The Civil Society Forum of Tonga (CSFT) has provided us with the following update and photos:
Friends of Tonga has fully funded the purchase and transport of food to the outer islands of Fonoi and Nomuka, who had been without food for two weeks. These communities were able to subsist off topai (fried flour). Friends of Tonga funded the harvesting and transportation of food to both communities. Specifically, $1,650 pa'anga was used to activate a group of volunteers and farmers to harvest food through the innovative Cash for Crops program. Early in the morning, on March 30th, the CSFT successfully transported sacks of root crop and eight cartons of chicken to both outer islands.
The complexities surrounding the pandemic and disaster relief have caused challenges in disseminating and supporting communities, especially those on outer islands. According to Drew Havea, the Chairman of the CSFT board, "The Tongan government needs vouchers and financial approval to appropriate funding and the lockdown has slowed down these processes. The funding from Friends of Tonga has allowed us to respond despite these challenges." Government aid is scheduled to arrive to these communities early next week.
We are proud to fill the gaps of service delivery and use our flexible funding (provided by you, our donors) to support the people of Tonga. Moreover, we are proud to be a partnering organization of the CSFT and will continue to support projects and programs like these. A big malo 'aupito (thank you) to you and to our entire community that are continuing to fund active disaster relief services to those impacted by the Hunga-Tonga Hunga-Ha'apai volcanic eruption.
| | |
| --- | --- |
| | |
| | |
| | |
---