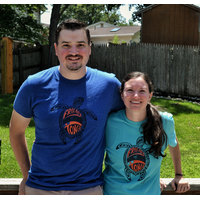 Bonfire is a free platform that lets organizations and individuals design and sell custom apparel. FoT used Bonfire for the 2020 T-Shirt competition, which was so successful that it caught the eye of the Bonfire team!
We are incredibly proud to be featured by Bonfire and FoT will be using their services for future T-Shirt competitions. We have had such a positive experience working with Bonfire and highly recommend using their services. Make sure to check out their products and definitely check out our feature (below)!
If you missed it, you can also still buy a Friends of Tonga T-shirt (link in article)!
https://stories.bonfire.com/friends-of-tonga-rebuilding-classrooms-and-communities/?fbclid=IwAR34MZ-xN0r1NQqEXYa6ZS9ktdG1t-hnwaj55-MD3jNKRCuugkm66CnDXAc
---